Welcome to Leyland Self Storage
There are many practical benefits to self storage and we have storage units to match your requirements.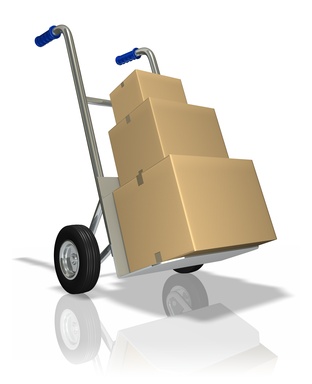 For Households
You may need to free space in your garage or a bedroom.
When moving house or re-locating, self storage can give you flexibility knowing your possessions are stored safely and securely.
Our storage units come in a range of sizes to suit your needs from 25 sq ft to 125 sq ft and you can combine units to order.
Click here for our Storage Prices
You decide how long you wish to stay and there are no minimum periods.
For Businesses
Storing your stock, documents and equipment off site in a secure and accessible location can release expensive office space. Your business may have outgrown the original premises and require the extra resource and space.
Small businesses can store stock off site without the overhead of moving to larger, more expensive premises.There are countless ways in which self storage can help your business to use space more efficiently.
Storage rooms are individual clean and dry
Short or long term storage – no minimun contract
Full range of room sizes to suit your requirements
Secure units – you are the only key holder
Van hire available as part of your package
Local firm with friendly advice
Self Storage Insurance
If your goods are worth storing, they are worth protecting with an insurance policy that is specifically designed for self storage customers - most household policies do not offer such cover.
Our self storage insurance provides you with peace of mind should the worst happen and includes cover against the named perils. 
Click here for an Insurance Quote
Our cover is flexible and convenient to suit your individual needs. Insure your home and business goods for the amount you want, for the period you want and manage your account online.
Please use our Handy Storage Guide to estimate your space requirements.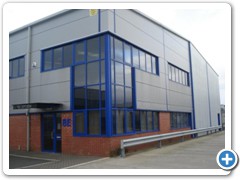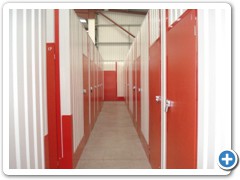 Self Storage Hints and Tips
These hints and tips should make self storage easier for you.
Make sure you have the right number of boxes to hand, in a variety of sizes.
Don't forget to use valuable space inside drawers and larger appliances, such as stoves and refrigerators, to store small items: towels, linens, toys, etc.
Break down large items such as bed frames, tables, and large furniture, and don't forget to keep all parts (screws and smaller items) together by taping them to the item.
Wrap furniture legs with protective bubble wrap, furniture covers or pads to prevent scratching.
Label boxes on all sides for easy identification.
Make sure fragile boxes are placed on top of heavier, less delicate boxes. Be sure not to over pack boxes as they can get heavy and dangerous.
Place frequently accessed items towards the front of your unit. Less frequently needed items should be placed toward the rear of your unit.
Boxes that are tightly sealed with packing tape will prevent dust from entering.
Use furniture covers or moving pads to keep items off the floor of the unit.
When storing business files, leave a walkway down the center of your unit to make accessing items easier.
Do not store anything flammable (such as paint or otherchemicals) or perishable.
Drain any fluids prior to storing leaf blowers, lawnmowers, and other equipment; Do not store hazardous or combustible materials.