Our Storage Prices
All the prices below include Vat.
| Unit Space | Per Week | Per Month |
| --- | --- | --- |
| 25 sq ft | £15.00 | £60.00 |
| 50 sq ft | £25.00 | £100.00 |
| 75 sq ft | £35.00 | £140.00 |
| 100 sq ft | £45.00 | £180.00 |
| 125 sq ft | £50.00 | £200.00 |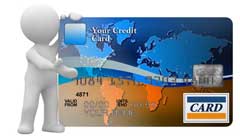 We accept payments from major credit & debit cards including Mastercard  and Visa, with no additional fees.
Self Storage Insurance
If your goods are worth storing, they are worth protecting with an insurance policy that is specifically designed for self storage customers - most household policies do not offer such cover.
Our self storage insurance provides you with peace of mind should the worst happen and includes cover against the named perils. 
Click here for an Insurance Quote
Our cover is flexible and convenient to suit your individual needs. Insure your home and business goods for the amount you want, for the period you want and manage your account online.
Packaging
We offer a full line of boxes and moving supplies for your one-stop convenience.
We carry a wide variety of box sizes including specialty boxes and kits to protect your dishes, glassware, clothing and draperies.
We also carry tape, bubble wrap and more to provide added protection. Having the right packing and moving supplies is the first step to ensure a stress free move!
We have the right items you need at the right price. It can be tempting to reuse boxes or borrow boxes from a friend – but there's nothing worse than having a box fall apart after you've packed it so carefully.